The Professional Difference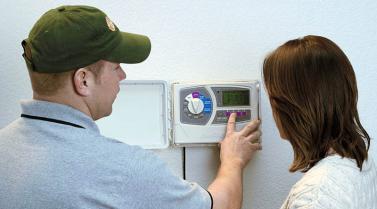 Fixing a single sprinkler head isn't difficult, but it takes experience to fix the bigger issues with your yard's irrigation. Our sprinkler repair & installation team's experience with soil types, microclimates, seasonal protection, and lawn options can help keep your yard looking greener, for longer, with less upkeep. If you're not happy with your yard's ongoing irrigation issues, upkeep, or resilience, call today for a no-obligation on site estimate. We're confident that you wont find a more professional or comprehensive sprinkler team anywhere in the Miami area!
Soil Types
Soil types can vary wildly, and we know that every property we visit is different. Our staff is trained to recognize and sample your soil to dial in the watering needs of your lawn. It is this specialized approach that really makes the difference.
Microclimate
Every yard is different, and every part of your yard is different. Shade, plants, ground cover, mulch, can all affect the amount of water each part of your yard needs. It may be time to get your irrigation dialed into the zones in your yard. Our Miami Gardens team will save you water and provide your yard with superior nutrition.
Year Around Protection
Every season brings new challenges for your yard. Propers seasonal maintenance, irrigation, and fertilization will allow your yard to adapt to all the conditions the year can bring. Our Miami Gardens team of contractors and maintenance technicians can help prepare your yard for the changing conditions so you can have a vibrant garden throughout the year.
Foot traffic
Dealing with a high traffic lawn? Our irrigation experts can help. We'll show you how the right watering schedule can make your lawn more resilient, and deeply rooted. The right filtration, fertilization, and watering schedule will do wonders to transform highly trafficked areas back into healthy lawn once again.
Work Smarter! Call The Miami Garden Pros Today! 305-407-2085